Staff
We are here to help your journey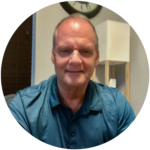 David Van der Vieren, MA, LMHC
David counsels from a Christian perspective. He focuses on helping you break through barriers connected to historical patterns and beliefs. These barriers can hinder personal freedom and growth. David believes your formidable years can set the foundation for how you ultimately relate emotionally and intellectually to God and others.
As a gifted listener, He puts great emphasis on hearing the deep issues of your heart with the hope of bringing them to the surface.
David is a Licensed Mental health counselor in the state of Florida (#MH19533 ) David also graduated with a Masters degree in professional counseling from Amberton University. He received his undergraduate degree in Psychology and Christian ministries from Dallas Baptist University. He also received a certificate in practical theology from Christ for the Nations Institute in Dallas Texas.
David Works With People as Young as 10 and as Old as 80.
Depression
Bi-Polar Depression
Anxiety
Addiction
OCD
Life Stage Counseling
Marriage Counseling
Pre-Marriage Counseling
Family Counseling
His theoretical approach is a blend of contemporary psychodynamic, attachment theory, and is always person centered.
David Van der Vieren, MA, LMHC
Phone: 952-457-7086
Fax: 727-593-3744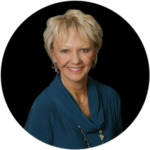 Carita R. Shawchuck, Ph.D.
I felt called to become a child and adolescent psychologist as an adolescent, and strive to help individuals make emotional, relational, and spiritual changes that free them to be more of who God created them to be. I believe it is important to develop a plan of treatment that helps individuals and families meet their goals for change and create a safe space for that change to take place.
I have extensive experience working with children, adolescents, adults, and families., and specialize in the treatment of anxiety and mood disorders, Obsessive Compulsive Disorder, PTSD, ADHD, and stress disorders. I employ treatment strategies that are considered best practices. These strategies may include cognitive behavior therapy, exposure therapy, skills training, relaxation and meditation, and parent training.
Therapy is a process by which the Spirit of God can work to bring freedom into people's lives. It is my goal to help everyone who engages in therapy to experience more freedom.
AREAS OF SPECIALIZATION
Anxiety Disorders
Panic, Social Anxiety, Separation Anxiety, Generalized Anxiety (excessive worrying)
Mood Disorders
Depression, Bipolar Disorder
Habit and Compulsive Disorders
OCD, Tics, Other compulsive behaviors
Attention Deficit Hyperactivity Disorder (ADHD)
PTSD
Grief/Bereavement
Stress and adjustment problems
Coping with separation and divorce
Parenting problems
EDUCATION AND CREDENTIALS
Master's Degree in Clinical Psychology,
Minnesota State University, Mankato
PhD in Clinical Psychology
with specialization in Clinical Child Psychology,
Pre-doctoral Internship in Pediatric Psychology,
Michigan State University, Dept of Pediatrics
Licensed Clinical Psychologist in Florida and North Dakota
ACCEPTS:
Cigna
Florida Blue Cross Blue Shield
Anthem Blue Cross Blue Shield
Out of state Blue Cross Blue Shield
Medicare
Optum
United Health Care
UMR
Sliding Fee accepted
Carita R. Shawchuck, Ph.D.
Phone 727-835-8131