Christ the King is a congregation of the
Lutheran Church-Missouri Synod
, a world-wide affiliation of Gospel-centered, Bible-based, churches who are passionate about knowing Christ and making Him known. If your visit to our site is your first chance to interact with us, take a look at the information below or stop by. The best way to get to know us is to join us in
worship
this weekend. No matter where you are on your faith journey, we'll help you with the next steps to grow in the love of God,
be equipped
as His disciple, and
extend His love
to our community.
Who We Are
We believe God has put us "to Know Christ and Make Him Known" to our community in Largo. Looking for more about the purpose of Christ The King? Read a brief summary of our
Mission and Vision
Still Looking?
Check out the Connect and Serve sections in the dropdown menus above for details about our ministries and upcoming events. Take a look at the items in the list below to grab an overview of our ministry.
Here's a list of church staff members who serve the people at Christ The King. Click a name to learn more or use the email link to send them a message.
God loves to interact with His people. The way He does that today is through his Word, written long ago but living and active today. God's desire is that we would "grow in the grace and knowledge of our Lord Jesus Christ," learning His truth and applying it to our everyday lives.
Want to get involved

in the work of the kingdom at Christ The King but not sure where to begin? This is the place. Download the Volunteer Catalog (link below) to view a complete list of opportunities to serve at Christ The King. The list below offers just a few of the many opportunities to serve others with the time and talent God has given you.
Get Involved Today!
Call Cheryl Banton, Volunteer Coordinator, at 727-641-4746 or use our sign-up page

to find a spot that fits your interests, experience and passion.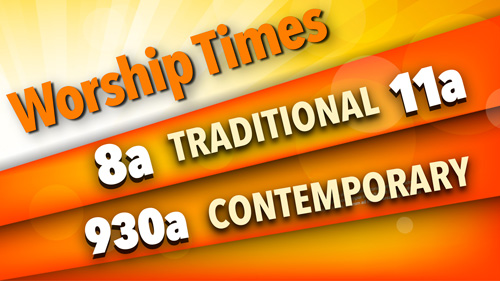 Holy Communion
One of the primary ways to experience the presence of and love of God in Jesus is in the Sacraments. Each week we gather together as a family to encounter God and receive his gifts through His Word and Sacraments. All of our services have marks of Lutheran worship and feature relevant, Biblical preaching. Holy Communion is celebrated in the traditional service on the 1st, 3rd, and 5th weekends of the month, and in the contemporary service on the 2nd and 4th Sundays of the month.
Get Involved
Music is a wonderful way to worship our Lord. Whether you enjoy traditional hymns or contemporary Christian music, we offer a wide range of both. Our choir, praise team and band are always looking for people who can hold a tune or a musical instrument. If you enjoy Christian music, chances are we're playing your tune. Read more about getting involved in about
CTK's Music programs.
More Information